Total of 4 BURES with a total of 12 beds Costs F$ 720.00 per night.
Conditions: (MIN of 2 nights – MIN of 8 pax in Bures) – 21.02.2021 – 21.06.2021
Available EXTRA camping space at $ 40.00 p/p per night. 
Available EXTRA 6 Dorm beds at F$ 60.00 p/p per night
BOAT TRANSFER (Navua – Lawaki – Navua) at $ 900 return (for up to 18 people)
COMPULSORY MEAL PLAN (breakfast, lunch and dinner) at $66 per child (4-14y/o/) and $88 per adult.
MPA (Marine protected area) contribution – $14 pp.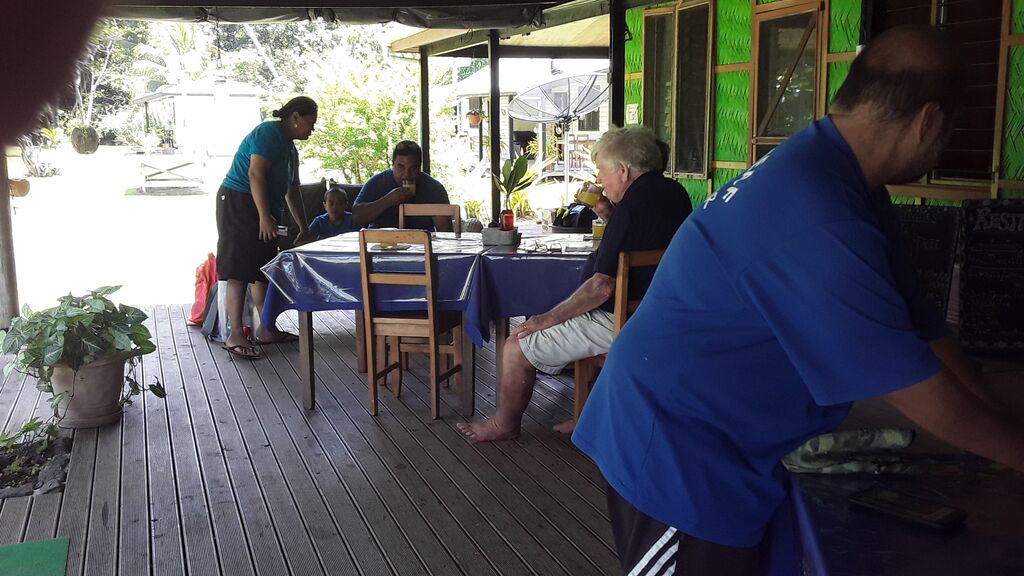 Included in the rate:
snorkeling gear
2 single kayaks
2 Stand Up Paddle Boards
Table tennis
volleyball
complimentary tea and coffee
alcohol service fee
VAT 9%
Not included: towels
Not included Activities at Cost:
Massages F$ 30.00 for 40 min
Hikes at good weather condition only 20-50$ p/p – ask for group rates
2hr Snorkel trip to the reef: 1-2 pax F$ 220.00 (extra person 15$ – max of 8 per trip)
PLEASE NOTE
We don't accept credit cards.
We don't have a liquor license and therefor ask you to bring your own alcohol to Lawaki and carry the bottles back the mainland.
Please let us know if you require any special diets.
We request Booking confirmation and Deposit minimum 6 days before arrival date.
TO SECURE YOUR BOOKING
We ask you to deposit 50% of your accommodation and meal plan rate into our Bank account. (Please bring the remaining balance to Lawaki in F$ cash. ATM machines are available in Navua town.)
BANK:  Westpac Bank, Suva Branch, 1st Thomson Street, Suva, Fiji
Swift                WPAC FJ FX ( XXX )
ACC. Name:   Lawaki Beach House Ltd
ACC: No.        9800970114
BFB Nr.     039000
IBAN / BSB / BRANCH No.    039001
PLEASE NOTE:  COSTS INCURRED ON BANK TRANSFERS WILL BE AT YOUR COST.
CANCELLATION POLICY
Deposits (50% of accommodation and meal plan) will be refunded as follows:
for cancellations made four weeks or more before arrival date at Lawaki: 25% refund.
for cancellations made less than four weeks before arrival date at Lawaki: NO refund.
We would love to host you and look forward to meet soon!
Sam, Christine and Team Lawaki.