We love to recommend and work with our friends in Ecotourism.
Our revolutionary new underwater reef and marine life observation viewing boat the 'Sea Venture' the first in the southern hemisphere
The 'Sea Venture' with its one of a kind futuristic design and unique hydrofoil system allows the vessel to literally fly on the water surface while maintaining the utmost in seaworthiness and stability ensuring greater passenger comfort.

Fiji is a great place to go hiking and Talanoa Treks is Fiji's only dedicated hiking company.
We aim to take you off the beaten track, to experience Fiji's interior – its dramatic peaks, pristine forests, sparkling rivers, remote villages and unique history – and by going on foot you have the opportunity to experience the vibrant traditional culture that runs deep within Fijian society.
We believe in responsible tourism and work in partnership with the communities you visit to reduce the impact and maximise the benefits of your trip. Your guides, accommodation and food are provided by the communities, supported by us. We believe your adventure should be great for you, and great for the communities!
We actively try and avoid being overly touristy. We aim to provide an escape from Fiji's beautiful beaches and to create the space for a genuine cultural experience and an insight into rural Fiji. We keep groups small and allow you the opportunity to interact as much or as little as you want.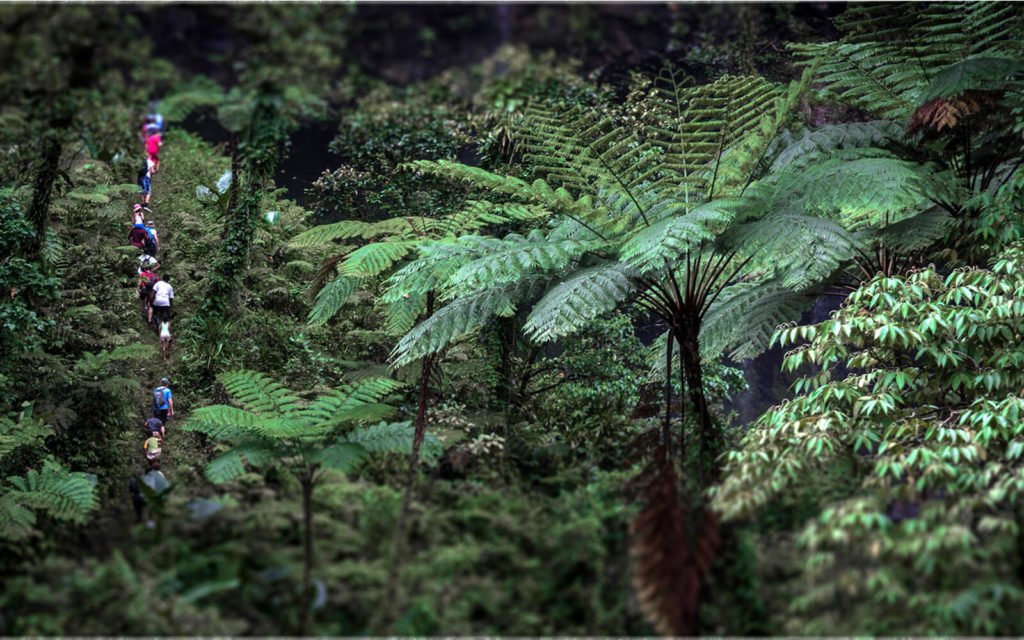 Biking in Fiji? Yes, you can! With this small company for bike rental, sales and guided tours.
The best way to discover what Mountain Biking in Fiji is about! If you are interested to see the real life in rural Fiji, come and ride with us on the best tracks of the Nadi Mountains any day of the week and get acquainted with a little bit of local history, geology and herbal medicine! You decide how long you want to ride … as long as there is daylight! We aim to tailor our rides to suit your stamina, riding skills and to the level of difficulty that you want to choose from one of the various routes available.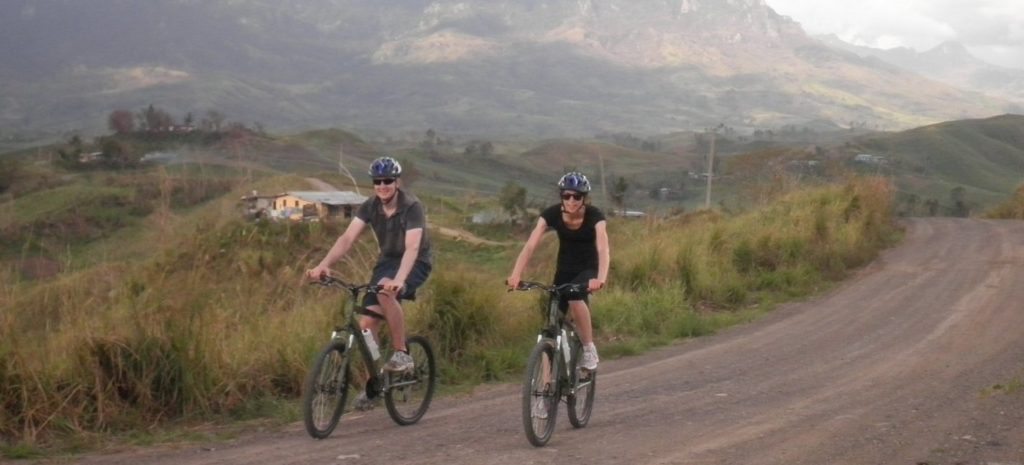 Come and sail with us! The only traditional drua, the first full-size Fijian drua built in over 100 years.
Now operating out of Vuda Marina, 10 minutes from Nadi Airport. Contact us to design your dream cruise amongst the sheltered islands of Nadi Bay on the only traditional Fijian sailing canoe.
A faithful replica of the traditional Fijian drua, i Vola Sigavou is the only ship of its kind. Learn the heritage of this proud voyaging canoe and be part of living history.
​In full commercial survey, she is a triumph of a vessel and pays homage to the design widely regarded as the greatest Pacific battleship.
Experienced sailors and traditional navigators, the crew of 'i Vola Sigavou' are set to impress. All have voyaged the Pacific on various expeditions and recall tales of their exploits even they find hard to believe. All have found a dream come true in revitalising the proud seafaring culture of our ancestors.
Take part and share the thrilling experience of sailing a traditional canoe. Everyone that ventures onboard takes away a different and unique memory. We pride ourselves in flexibility, so whether you'd like to handle the uli (steering paddle), sunbathe or snorkel or simply sit back and relax we can tailor an experience for you.
From a full day sailing the islands to the perfect 2 hour sunset cruise. We are available for photoshoots, weddings or a truely unique backdrop to any special occasion.
Vou Fiji
Bringing back Pacific dance to the world.
'VOU' is Fijian for 'new' which is what the group aims to display. An array of traditional, contemporary and modern fusion dance that will leave you amazed. Nothing is ever the same so prepare to be stunned.
VOU is an explosive and vibrant Pacific experience that transports you to our island
paradise rich in ancient stories, tradition and culture.
Through the medium of live music and dance, VOU (meaning new in Fijian),
is the blending of old and new, traditional and contemporary.
Hot Glass Fiji's glass blowing studio is located along tranquil Sunset Strip in Korotogo, on the Coral Coast, our workshop and gallery is perched on the hillside overlooking the sea.
Visitors are welcome if just to settle your glass blowing curiosity and to watch Alice and her assistants in action.
Glass blowing is a unique visual experience as the team gather, shape and colour the golden molten glass in a fluid process that is almost dance like in its constant movement.