We were lucky enough at Lawaki Beach House to work with one of our Partners, Helen Sykes of Marine Ecology Consulting in Suva, Fiji, who was joined by her 2 interns to complete our annual coral reef surveys in Beqa Lagoon.
Here is a lovely account by Tiarana Mitchell, one of the interns 🙂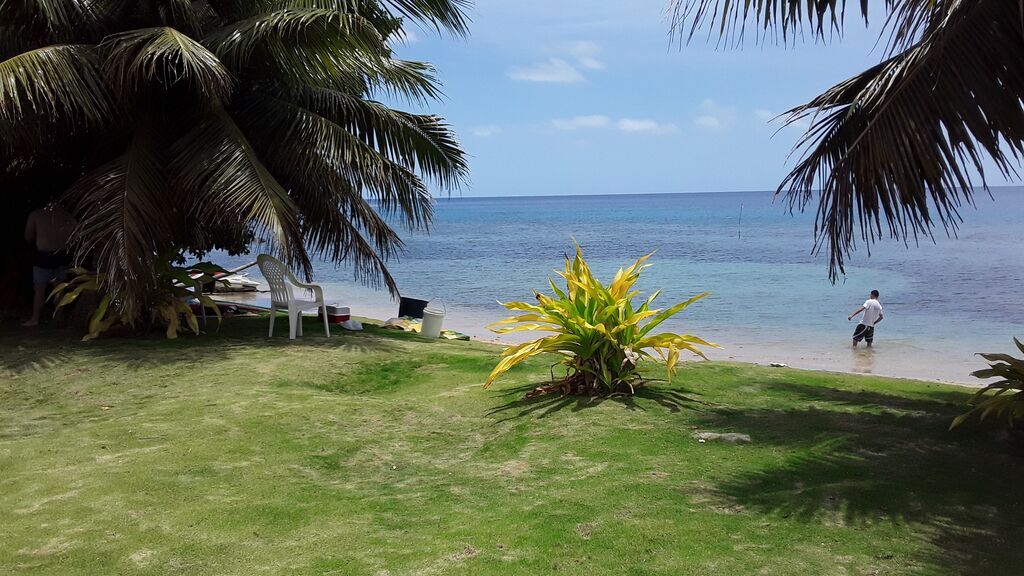 We arrived at Lawaki Beach House, an almost hidden paradise in one corner of the island of Beqa.
With all our gear in hand, we stepped off the boat onto the small stretch of beach, welcomed by the local staff from neighboring villages (the resorts dogs included 🙂 ).
Our welcome to the resort included information about the protection of their fringing reef, which ideally takes less than a minute to swim out to! Perfect for the coral reef surveys we had planned to conduct.
The resort and neighboring villages agreed to create an MPA over the reef and with that they ensure that everyone, including guests, are cautious when enjoying a snorkel or swim.
After completing a tour of our rooms and the whole resort, we quickly gathered that the resort had quite simply achieved a peaceful, local and environmentally mindful experience for tourists and Fijians to enjoy.
However, the most exciting part of this place, was underwater. In the afternoon, after a platter of fresh homegrown fruit and salad, we prepared for a snorkel along the reef to secure our in-water temperature logger.
At this time, it was low tide and we were advised by the staff to swim carefully out through a designated channel marked with a red flag and a mooring buoy.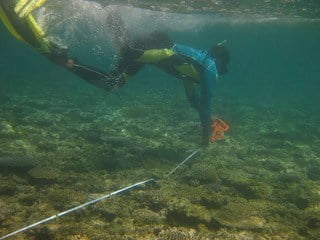 As we reached the deeper edge of the reef, we were able to swim along it towards a reef marker, where we secured the logger.
Along the way, we were astonished to see how lively the marine ecosystem was. With many different families of fish, including parrotfish, surgeonfish, unicorn fish, batfish, semicircle, sweetlips, goatfish and so on. We were even more lucky to see a hawksbill turtle and a Reef whitetip shark.
The next day after a freshly prepared breakfast, we were out again into the water to conduct our surveys. We had three surveys we wanted to set up.
The first was a complete Reef Check survey of indicator fish and invertebrate species, as well as the substrate coverage. The second survey was a bleaching level assessment of the coral colonies. And lastly, a quadrat survey to identify the lifeform of the individual coral colonies, their sizes and bleaching activity.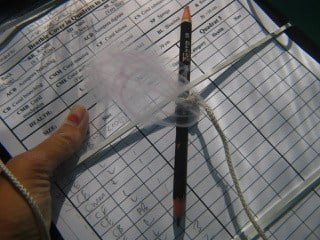 After all preparations were complete, setting out our survey gear and data sheets, we swam out at high tide at about 9am. We chose a site that we could identify using visible and permanent markers, including the flag, mooring buoy, an identifiable part of the resort and a submassive coral structure riddled with anemones and anemone fish!
After completing these two surveys we headed in for a break and a cup of readily available lemon leaf tea (In Fiji we say "drau ni moli") to spare ourselves from chills when entering the water again for our last survey.
After tea and discussing our plans in the sun, we again entered the water to finish off our day of reef surveys. Taking in with us a different set of equipment; quadrats and cameras.
The quadrats were laid carefully atop sections of coral colonies and each one was assessed, recorded and snapshots of the quadrats were taken.
Whilst this was a little bit going on a current made towards our way and with it swooped in a bunch of comb jellies. To our relief, they don't sting!
On the last day of our research trip, we started off in the early morning with breakfast and a boat ride to the outer reef.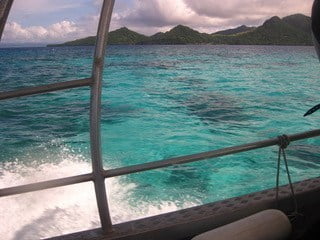 We passed the Royal Davui island out to the channel, witnessing clear blue waters and coral colonies scattered across the shallow areas.
As we were out of the channel and onto the deeper, dark blue waters, we travelled West along the barrier reef until the boat captain cut the engine.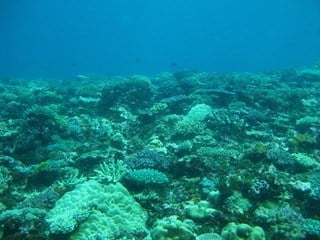 We prepared our dive gear and began a bleaching level assessment at 10m. We decided given the conditions, to move along the reef with the current and record as many coral colonies we could.
Here it was best to look over your shoulder now and again, just in case you might miss something special. Luckily, we spotted two eagle rays zooming past that day!
The dive was over and we collected enough data to head back to the resort.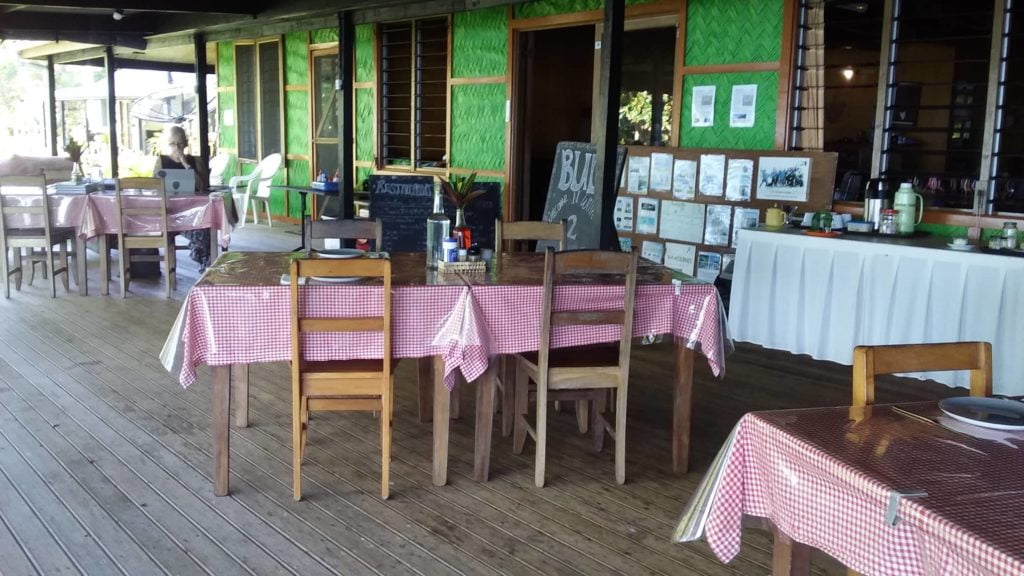 We sat out on the deck and entered the data onto our software. From that we could describe the structure of the reef and determine the level of bleaching.
According to our data we can say that as the temperatures are rising here in Fiji we could see the initial signs of bleaching activity. This is a usual trend during the summer months from January to March.
We are expecting to see coral communities recover from heat stress as the temperatures decline in April and we are excited to record and publish findings about resilience on Fijian coral reefs.
By: Tiarana Mitchell
Date: 5 February 2020